English Ivy
Gardeners who want to add clinging or climbing plants to their landscape should look no farther than the English Ivy plant. This plant is natural to grow and adheres to any surface such as brick, concrete, tree bark, or wood. Below is an overview of English Ivy and successfully adding it to any home garden or landscape setting.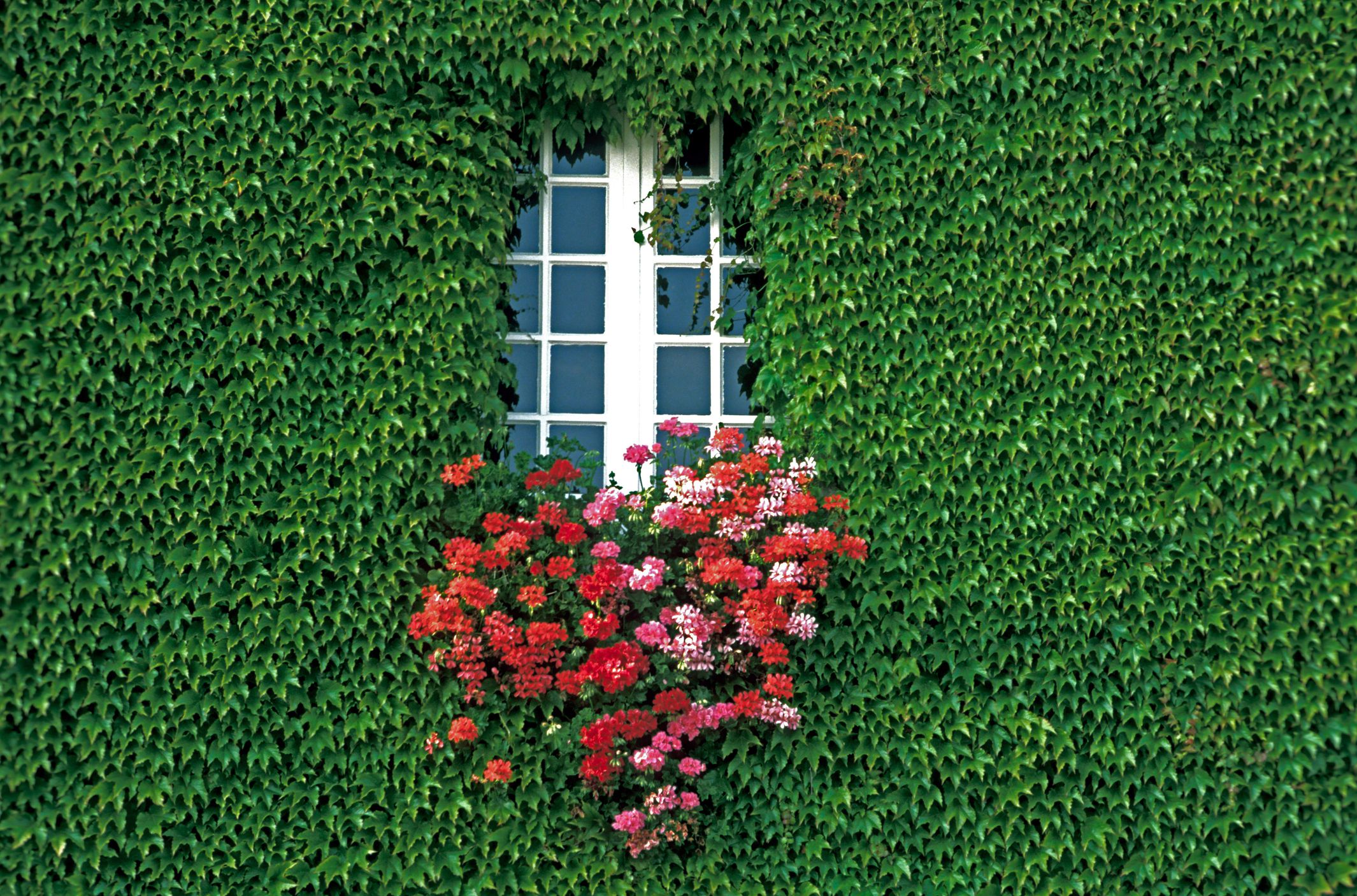 History
This lovely climbing plant dates back to 1727 when European colonists planted it as a ground cover because of its lush, green foliage. A member of the Araliaceae family, it is native to Russia and Europe and is now sold all over the United States as an ornamental, perennial vine.
Habitat
English Ivy grows in the eastern and western portions of the United States. It is typically found growing in habitats such as forests, edges of fields, cliffs, and on hills and steep slopes.
Growth
English Ivy plant is an evergreen climbing vine. When vines are climbing, they can reach heights of 90 feet or more. If they are planted as ground cover, they typically grow between 6 and 8 inches in height. English Ivy is hardy from USDA planting zones 4 to 9.
Description
The leaves of this perennial vine are waxy and dark green. They may have a leathery feel and have white-colored veins running through them. Leaves might be 3 to 5 lobed or not lobed. English Ivy typically flowers during the late summer or early fall, with each flower being small and light green or yellow. This plant also produces fruit that is usually dark purple or black.
Plants With A Similar Appearance
Several different plants are very similar to English Ivy in appearance, such as:
Boston Ivy
Persian Ivy
Irish Ivy
Indoor Growth
English Ivy plants can also be grown indoors in hanging baskets. While it is beautiful, English Ivy is also a helpful tool for those who suffer from allergies because it reduces mold inside the home.
Home gardeners looking for a vine to climb on an outdoor trellis or fence should consider English Ivy. It also works well planted around outdoor patios or decks or as a ground cover plant. This perennial vine is easy to grow and adds a pop of lush, green color anywhere it is planted.
You can purchase your English Ivy today at TN Nursery.