Regular price
Sale price
$29.99
Unit price
per
Sale
Sold out
1-Year Warranty
Ships in 5-7 Days if you choose "Ship Now"
Safe to Plant - Now
In stock
View full details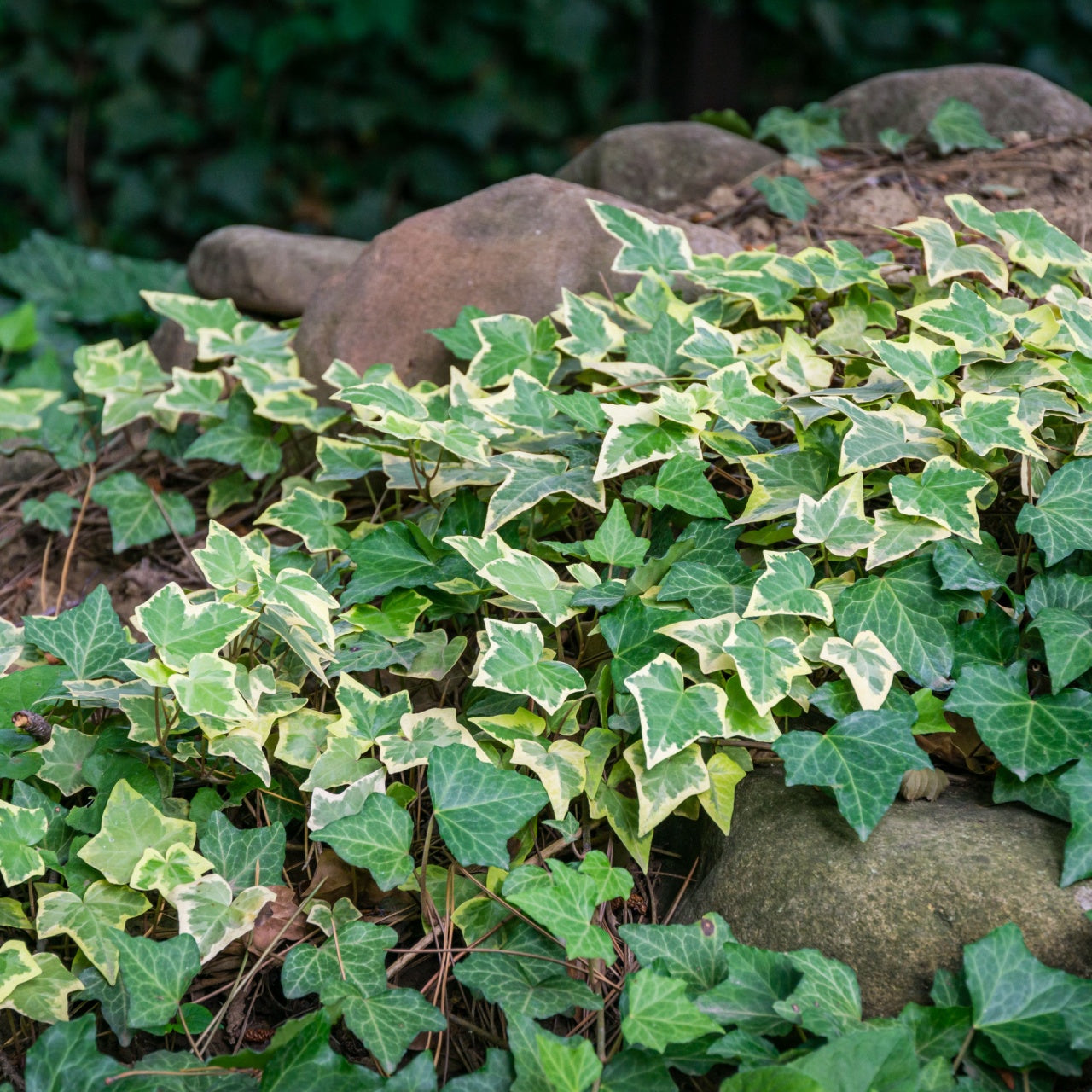 Height at Maturity:
Under 12"





Ground Cover Favorites - Get 5 Plants Each - Ajuga, English Ivy & Trumpet Vines
 The Nursery proudly offers you the chance to purchase a ground cover grab bag that contains ten healthy plants. This option allows each customer to have a horticulture specialist determine which ground cover plants will perform best in their U.S.D.A. growing zone. 
Our horticulturists assess your zone and then hand-select your order. You will receive a surprise that includes a variety of 10 beautiful plants. T.N. Nursery specializes in growing species that are easy to care for and suitable for gardeners of every skill level.
Ground Cover Grab Bag: Benefits
Do you have vacant spots in your yard calling out for some color? Sure, those areas need more interest. Besides adding some curb appeal, adding ground cover plants also provides a few environmental benefits, like these: 
Prevent soil erosion: Bare spots tend to compact, causing fast water runoff and wind erosion. Ground cover can help you fill in those areas and maintain your soil.
Create a healthy ecosystem: Small mammals, lizards, and ground birds will gravitate toward your ground cover plants. They can escape the hot summer sun and hide their young from predators.
Natural weed control: Most gardeners accept weeding as a necessary chore--but it need not be! Plant thick, dense, and fast-spreading groundcover plants. They will steal the nutrients from the weeds. Eventually, you will not need to weed manually or spray damaging chemicals. 
Ground Cover Grab Bag May Include: 
The ground cover grab bag can include a variety of species--we grow hundreds of different plants at T.N. Nursery, and we know just the right thing for your needs.
Here are a few of the delightful treats you might find in your ground cover grab bag: 
Ornamental grasses (Appalachian sedge, Prairie dropseed)
Ferns (New York fern, Hay Scented Fern)
Moss (Mood moss, peat moss, broom fork moss)
Woody vines (European Ginger - Hexastylis arifolia, English ivy)
Perennial flowers (Violets, creeping phlox, geranium, ragwort, iris)
Your order will be custom-selected to suit the growing needs of your climate. 
If you are ready to be delighted and surprised, order your ten-plant groundcover grab bag today--we are eager to select your plants with love and care. 
Love my plants
I love my plants! I can't wait to see them grow
Moss and ferns and bushes, oh my!
I ordered a little bit of a lot of things, and everything arrived here beautifully packaged and lovely condition. Thank you, thank you!
Wish I had a list of plants.
Want to look them up for care, etc. tags too cumbersome. Tags are good for garden though. Arrived fine.
Grab bag ground cover
Plants all appear in good condition and a nice variety. Time will tell as to how they grow.
Only problem is 4 of 20 were missing.
I sent an email and will gladly change the rating when this situation has been resolved.
GROUND COVER GRAB BAG - 10 PLANTS
So far grows very well and grows well at my garden.