Above-ground or below-ground ponds make excellent places to grow water plants of all varieties, states Tammy Sons from Tn Nursery, a leading aquatic plant supplier in Tennessee. Depending on the type of climate you are in, water plants can grow all year round if the temperature remains warm. The typical growing months for most of the United States are between March and September. During these months, you can turn a pond into a beautiful, multi-colored garden of lilies, irises, and lotuses, and there are much more to choose from.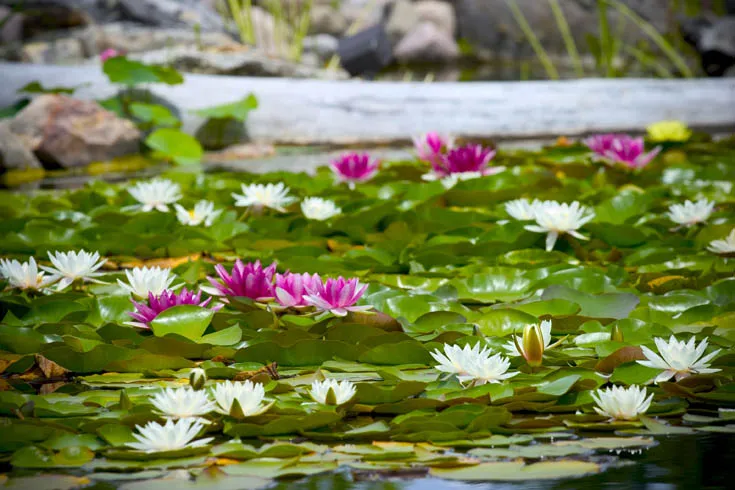 These gorgeous water plants are easy to grow, and as they mature, your backyard will be filled with vibrant colors and fabulous fragrances, one of the added benefits of water plants. Here are some popular water plants for any pond.
The water iris, or the Black Gamecock Louisiana Iris, has rich purple blooms and reaches 24"-36" heights, and they typically bloom in the mid-spring.
The Aquatic Mint is an exciting water plant. This plant can be planted or floated along the surface and, when in season, has lavender blooms. This plant also has a fresh, aromatic mint fragrance that lightly fills the air throughout the warmer months.
Arrow Arum
The Arrow Arum is a brilliant water plant that grows to 36 inches. Mature leaves measure approximately 10" to 12", and the Arrow Arum is a popular choice for water gardeners because it can thrive in complete shade.
The Arrowhead is another water plant that is easy to grow and maintain. The green leaves are shaped like an arrowhead, and when in season, small white flowers appear in clusters on the floating plant.
For a colorful highlight among the greens in the water, the Bog Lily Red is exquisite. The long, thin petals are light pink, while the stems inside are a deep red, which provides impressive contrast. The Bog Lily Red will not survive colder temperatures so that they can be grown as annuals, or you might consider bringing them indoors for the winter months, These are just a few of the beautiful water plants that are available for your pond. If you don't have a green thumb, start with water plants and a small pond, and see how rewarding it is for you and your visitors. We'll keep it a secret about just how easy it was to create your beautiful water garden.
Buy Water Plants today at TN Nursery