For Songwriters, Everything's Coming Up Roses, and Other Flora
It was country star Brad Eldridge who surprised passersby on Lower Broad Street by showing up unannounced and handing out flowers one sunny day two years ago in Nashville. But he wasn't the first – and surely won't be the last – to delight music fans with the power of the flower.
 Of course, the easiest way for the musician to hand out a whole lot of flowers at once is in the title of a song.
From "The Yellow Rose of Texas" -- anonymously penned sometime around the 1850's – to Josh Ritter's whimsically titled "Appleblossom Rag" – which sprouted in his video in 2013 – to whatever tomorrow's top hit of the day is, many songwriters naturally seem to pick flowers when picking song titles.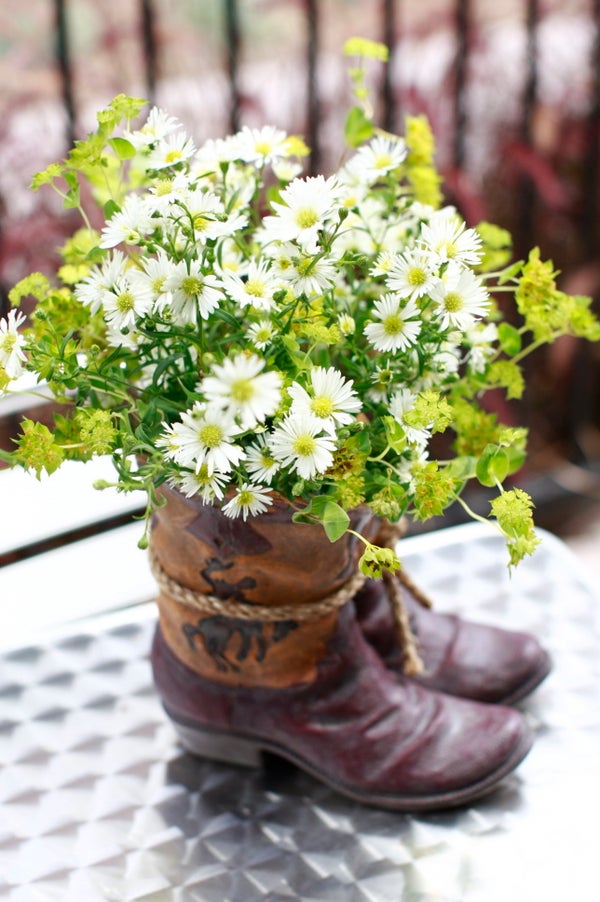 It is a tribute to the life-giving, rejuvenating, refreshing, perennial Nature. Well, Nature, when it comes to naming a song, the creative individual returns again and again to comparisons to what we find in the natural world.
And the reason is that songs tend to be about love. "Shall I compare thee to a summer's day?" "No need, comparison to one flower will do." Shakespeare never got a contract in Nashville, but you can bet that if he were around, he'd be penning songs where flowers got their due.
Thank goodness for this because far too often harried and hectic world, who among us stops to smell the roses nearly enough? At least, sitting in our cars, jammed in the traffic and waiting for bumpers to move, we can breathe the sweet perfume of a "Honeysuckle Rose" deeply or even "Eighteen Wheels and a Dozen Roses" wafting out of the speakers.
Let's tiptoe through the tulips over to some of the other fabulous flora known to get song title airplay. (If you step on the "Paper Roses," not to fear, Granny won't come out with her shotgun.)
Miranda Lambert's "Virginia Bluebells"… Lucinda Williams' "Buttercup"… Audra McDonald's "Edelweiss"… Has anyone ever envisioned such a sumptuous bouquet?
Songwriters certainly have the know-how – by plucking just the right words out of their gardens – to tug at the heartstrings of today and for generations to come.
As for your actual and avid gardeners out there reading this, how often have you hummed, whistled, warbled, rivaled the birds, maybe massacred the words, but essentially serenaded yourself with songs about flowers while in the very act of gardening?
You weren't just digging – the flowers dug it too.
So let's tip our sun hats to Brad Eldridge to implicitly understand that giving out a flower on the street in Nashville is a very songwriter thing to do. Okay, so Lynn Anderson sang with Grammy-nominated enthusiasm, "I beg your pardon/I never promised you a rose garden" – but it's never too late to bring the beauty of nature to our stories in song.